Diversity, equity & inclusion
Through diversity, we all make a difference. At RiverSource, we believe that diverse perspectives, talent, and ideas are critical to delivering financial solutions that meet clients' needs and make a difference in their financial lives.
Vision
Belong, grow and contribute in a culture that unleashes potential.
Mission
We foster an inclusive culture where we embrace the unique contributions of everyone at RiverSource and empower them to deliver value for our diverse clients, community and shareholders.
Our aspirations
To be a workforce that reflects the diverse clients and markets we aspire to serve around the world
To deliver shareholder value through industry-leading business initiatives by a diverse and engaged ecosystem of employees, advisors and suppliers
To be a leading firm in the financial services industry as measured by external recognition, engagement and external representation benchmarks
Diversity is supported through RiverSource business resource networks that reflect the breadth and depth of communities across the firm.
These networks provide additional resources to support professional development and a healthy work/life balance. Members focus their actions around four core areas:
Leadership engagement and development
Business growth and support
Community involvement
Cultural awareness
Employee Networks
Every support channel is critical to building a diverse and inclusive culture. That's why we make sure our employees have access to a range of programs that provide the resources they need to feel supported and empowered to pursue successful careers. Key programs include:
| | | | |
| --- | --- | --- | --- |
| | Abilities (STRIVE) | | Hispanics, Latinos & Amigos (¡HOLA!) |
| | Asian-American (EASTWEST) | | Jewish Interest (CHAI) |
| | Black (BEN) | | Muslim Connecting & Contributing to Ameriprise (MECCA) |
| | Christian (SALT) | | Veteran's (VETNET) |
| | Family & Life Stages (FLS) | | Women's Interest (WIN) |
| | Gay, Lesbian, Bisexual, Transgender, Questioning (PRIDE) | | Young Professionals (YPN) |
Advisor Networks
As an Ameriprise advisor, you'll also have access to other advisor networks that are championed by advisors, field leaders and staff. They have assistance from our corporate Diversity & Inclusion team and are open to anyone interested in learning more.

Black Empowerment Advisor Community Network (BEACN)
Join a community dedicated to educating, empowering and advocating on behalf of our Black colleagues, clients and community. BEACN provides a platform to connect, learn and grow with one another while championing important issues, such as talent development and financial literacy among the Black community.

The Women's Empowerment (WE) advisor network
Engaging, educating and empowering women. The WE advisor network enables women to build a community based on four primary areas of interest: advocacy, education, service and community. WE is open to all advisors.

Christian Financial Advisor Network (CFAN)
CFAN is a network of over a thousand independent advisors dedicated to serving clients from a Christian world view. Their mission is to help advisors live at the intersection of faith and finance. CFAN is open to all independent advisors.
Diverse perspectives make us stronger
We recognize that every person and practice is truly unique. Our ongoing commitment to furthering diversity and inclusion efforts has always served to strengthen our culture.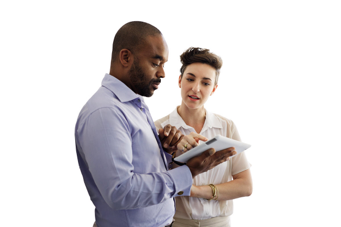 Our values guide our growth:
Client focused
Integrity always
Excellence in all we do
Respect for individuals and for the communities where we live and work